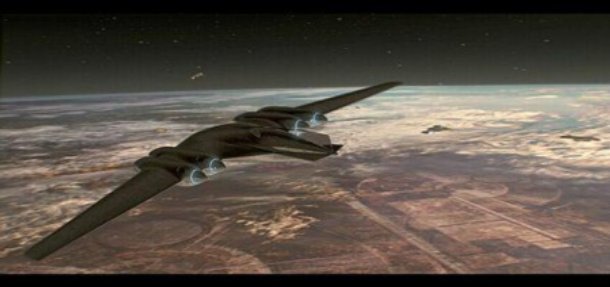 Alice Mae
Production information
Manufacturer

Theed Palace Space Vessel Engineering Corps/Nubian Design Collective

Model

Custom-Built J-Type Diplomatic Barge

Class

Transport

Technical specifications
Length

39 meters

Width

91 meters

Height/depth

6.8 meters

Maximum acceleration

2,500 G

Maximum speed (atmosphere)

2,000 km/h

Engine unit(s)

4 J-type sublight engines

Hyperdrive rating

Class 0.7
2 Nubian S-6 hyperdrive generators

Shielding

250 SBD

Hull

170 RU

Armament

(Unarmed Vessel)

Crew

1 pilot
1 co-pilot
1 navigator
1 commmunications officer
1 shield operator
5 astromech droids

Passengers

10

Cargo capacity

150 metric tons

Consumables

2 months

Usage
Role(s)

Sakura Furashi's personal transport

Era(s)
Affiliation
As the NR/Jedi aliance was temporaly canceled sakura needed a way to escape from coruscant, the crew of the Alice Mae consists of old naboo officers who refused to serve for the naboo govermentsince it was loyal to the empire in the galactic civil war. The crew tock the ship they used to work on and worked as mercenaries, offering a save transport and protection for anyone who needed it and who coud pay it. As Sakura hired them the crew came to the decision that they shoud start doing something more meaningful as they did before, jet the naboo goverment refused to give them ther old job back they joined the jedi order as Sakuras transport and bodyguards not having to worry abaut where they get ther next meal from and helping something good at the same time(ther payment only consists of spare parts for the ship, food and a sleeping place).
The crew:
Captain Rynler (pilot)
Lt.Commander Sair (co-pilot)
Lieutenant Cloris (navigator)
Second Lieutenant Yala (commmunications officer)
Ensign Syn (shield operator)